VERN CORIELL'S
HOUSE OF GREYSTOKE
PUBLICATIONS
Part II
The Burroughs Bibliophile presents:
Tarzan and the Jewels of Opar by Edgar Rice Burroughs
Date: 1964
Page count: 124 pages
Illos Reprinted in the ERBzine C.H.A.S.E.R. Enclopedia
ERBzine 0490 & ERBzine 0491
The Girl from Farris's by Edgar Rice Burroughs
Date: 1965
Page count: 80 pages
Text Reprinted at the ERBzine Site:
The Girl From Farris's
.
The Efficiency Expert by Edgar Rice Burroughs
Date: 1966
Page count: 88 pages
Text reprinted at the ERBzine Site:
Efficiency Expert
The Burroughs Bibliophile presents:
David Innes of Pellucidar illustrated by John Coleman Burroughs
Date: 1968
Page count: 60 pages
Excerpts reprinted at the JCB and ERBzine Sites:
ERBzine 0347 & ERBzine 0348
.

.
Vern Coriell - Burroughs Bibliophile
Date: Undated
Page count: 8 pages
Reprinted at the ERBzine site:
ERBzine 0655 & ERBzine 0656
The Battle of Hollywood by James H. Pierce
Date: 1978
Page count: 204 pages
Limited to 500 numbered and signed copies and
2000 un-numbered, unsigned copies.
,

Unreleased Publications
The Illustrated Tarzan Books No. 4 - The Son of Tarzan

The Illustrated Tarzan Books No. 20 - Tarzan and the Mayan Goddess

Tarzan Sunday Page Folio No. 8 - Drawn by Burne Hogarth
Proposed feature stories: Tarzan and the Forbidden Empire & The Perilous Paradise

The Wizard of Tarzana

Tarzan the Mighty Film Book

A Pictorial History of the Tarzan Films:
1. The Golden Silents
2. Tarzan Yells! (The Thrilling Thirties)
3. The Lesser Years - Aquacades and Africa
4. Tarzan the Globetrotter - Africa to Asia
5. Tarzan in the TV Jungle
6. Tarzan - The Reel Image and the Imitators

Miscellaneous Related Publications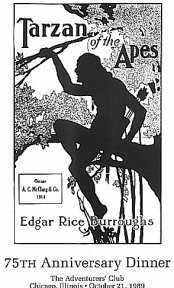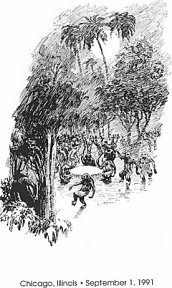 Recent Publications by BB Members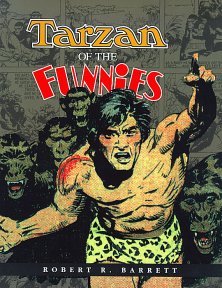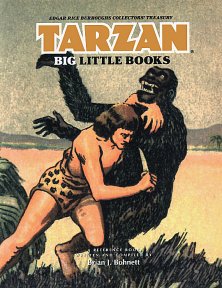 ..


Back
E-Mail: BILL HILLMAN
BILL & SUE-ON HILLMAN ECLECTIC STUDIO
Some ERB Images and Tarzan© are Copyright ERB, Inc.- All Rights Reserved.
All Original Work ©1996-2005 by Contributing Authors/Owners
No part of this web site may be reproduced without permission from the respective owners.